Tamil Heritage Month 2018
Ottawa Tamil Association (OTA) will be hosting a formal dinner "Tamil Heritage Month Gala of Canadian Tamils 2018 in Ottawa".
The dinner will focus on sharing the Tamil Canadian community achievements, an appreciation for Tamil Heritage Month, reunion and Human Rights.
This year Tamil Heritage Month closing ceremony will take place at this Gala at Canada's capital.
About 300 guests are expected to attend the dinner. Please contact OTA or one of the members to get more details and/or to purchase your tickets.
WHEN: Sunday, January 28th, 2018
RECEPTION: 5:00 PM – 6:00 PM
DINNER: 6:00 PM – 8:00 PM
VENUE: St. Elias Centre, 750 Ridgewood Avenue, Ottawa, Ontario, Canada 
தமிழ் மரபுத்திங்களையொட்டி ஒட்டாவா தமிழ் ஒன்றியத்தினால் ஒழுங்கு செய்யப்பட்டுள்ள தமிழ் மரபுத் திங்கள் விழா மற்றும் இரவு விருந்தில் கனடாவில் எமது சமூகத்தின் வளர்ச்சியினையும் பங்களிப்பினையும் பாராட்டுவதோடு, தமிழர்களின் பாரம்பரியத்தினை ஏனையோருடன் பகிர்ந்து கொள்ளவும், மனித உரிமை பற்றிய தொடர்பாடல்களை ஏற்படுத்தவும் எண்ணியுள்ளோம். 
கனடிய பாராளுமன்ற உறுப்பினர்கள், அரசியல் மற்றும் சமூகத் தலைவர்கள், பல்கலைக்கழக மாணவர்கள் என 300 பேர் இந்த விழாவில் பங்குபற்றுவார்கள் என எதிர்பார்க்கிறோம். 
இவ்வருட தமிழ் மரபுத்திங்கள் நிறைவு விழா நிகழ்வுகள் கனடிய தலைநகரில் இடம்பெறும். 
நுழைவு சீட்டுகளுக்கு, ஒட்டாவா தமிழ் ஒன்றிய உறுப்பினர்களை அல்லது admin@ottawatamilassociation.ca என்ற மின்னஞ்சலை தொடர்புகொள்ளவும். 
நன்றி. Thanks
Ottawa Tamil Association
E-mail: admin@ottawatamilassociation.ca | Website:www.ottawatamilassociation.ca | Facebook: /ottawatamilassociation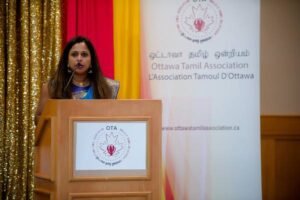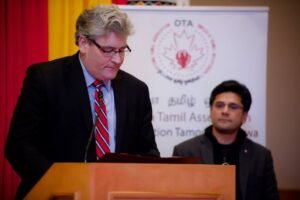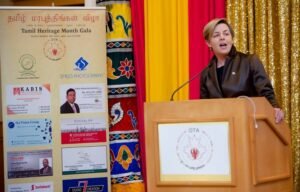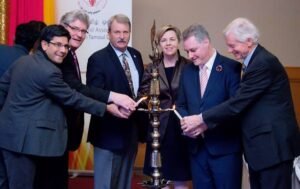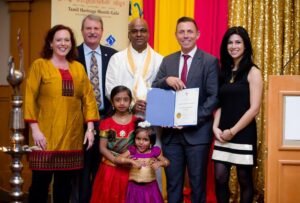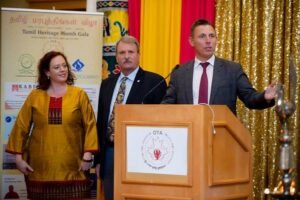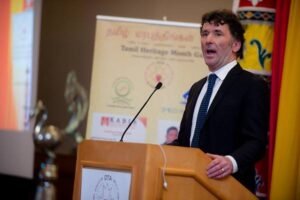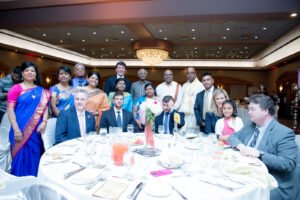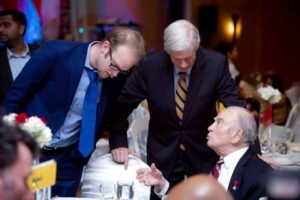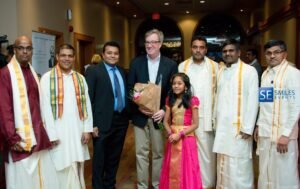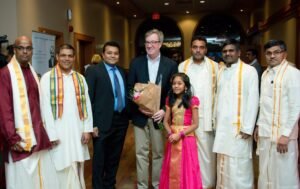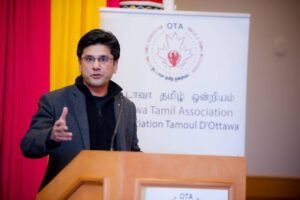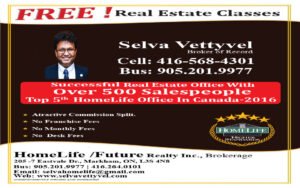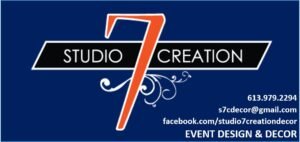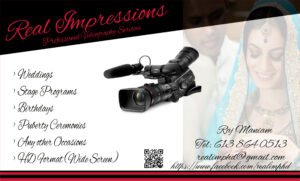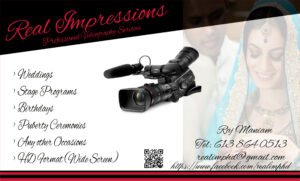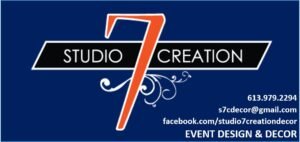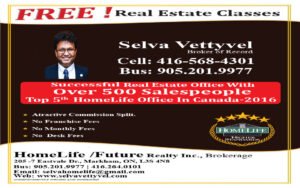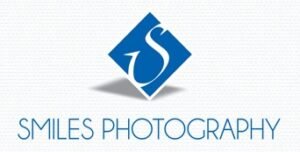 Ottawa Tamil Association, Tamil Heritage Month Gala 2018
The Ottawa Tamil Association held a dinner gala in Ottawa to celebrate Tamil Heritage Month on Sunday, January 28, 2018. The evening was well attended by over 300 guests, including several federal, provincial, and city representatives, to celebrate the ancient Tamil heritage, art, and culture. Dances, musical performances, exhibits, and speeches occupied the agenda that marked Tamil Heritage Month festivities by Tamil Canadians from coast to coast.
Tamil Canadians are one of the most diligent growing communities, proudly representing the diverse, multicultural concept of Canadian society. On October 2016, the House of Commons voted unanimously to recognize January as Tamil Heritage Month. The purpose of passing the motion was to acknowledge the contributions of Tamil Canadians to Canadian society and their own culture.
Canada's House of Commons opposition leader and the leader of the Conservative Party of Canada, Hon. Andrew Scheer delivered a soul-stirring speech about Tamil Heritage Month and the Tamils' contribution to Canadian society. He acknowledged the fact that Tamils are wholeheartedly joining from Montreal to Toronto. He mentioned the previous government's principle on human rights and boycotted the commonwealth in 2013, protesting human rights violations.. He also mentioned that conservatives urged Canada to deny entry for senior Sri Lankan government officials who committed war crimes under Mckenzie international law last November. This law was introduced and passed by the conservative government to deny human rights violators entry to Canada.
MPP Hon John Fraser delivered the Ontario Premiere of Hon Kathleen Wynne's message. The premiere's message mentioned the richness and perseverance of the Tamil community and their ardent love of their language and culture. Her commitment to the Tamil culture and her passionate involvement with the community is incredible.
Federal and provincial parliamentarians and the City of Ottawa Deputy Mayor Mark Taylor delivered speeches about celebrating the Tamils' heritage month. Ottawa Mayor Hon. Jim Watson graciously participated and generously greeted the attendees.
In his speech, the Member of Parliament, Hon Gary Anandasangaree, mentioned his recent visit to Sri Lanka and his first-hand witness to the suffering of the relatives of forcefully disappeared persons by the government of Sri Lanka. He also mentioned the importance of finding answers to these atrocities, which would be a giant leap to any meaningful reconciliation. The Honorable member of parliament for Nepean Chandra Arya delivered his speech, followed by the honorable member of parliament Karen McCrimmon.
The former Member of Parliament and director of Human Rights Watch, Hon. Paul Dewar, in his speech, mentioned that justice needs to be delivered for Tamils, and the actions should follow in the UN after the resolution. Amnesty International, Sri Lanka's coordinator Mr. John Argue, also mentioned the exceeding need for justice.
Dr. Brian Seneviratne, the guest of honor, is a recognized Human Rights Activist and author. He delivered his speech via a video message from Australia. Dr. Vararatharajah, a living witness to the atrocities committed against the voiceless Tamils in Eelam during the final days of the Civil war, was an immaculate presence at the event. Northern Provincial Council Chief Minister Hon. C. Vigneswaran also shared his appreciation for Tamil heritage month in Canada via a video message from Sri Lanka.
Deputy chief district operation Mr. Nishan Duraiyappah from Halton regional police service delivered his speech and mentioned about community's success stories and contributions to our great country Canada. Police officers David Zackrias from Ottawa and Roshan Nallaratnam from Toronto also participated and envisioned the groping glances of the people.
MPP Hon. Jack Mc Laren, in his address, recognized the importance of Tamil's right to self-determination in Sri Lanka and the legitimacy of the Tamil people's struggle for a nation. He further encouraged Tamil Canadians to raise their voice for their right to self-determination and his willingness to continue to provide support.
Many Tamil organizations from Montreal, Ottawa, Toronto, and Brampton attended the event. This Ottawa Tamil heritage month gala was telecasted live via social media and other media channels.